The ultimate digital art guide
Depot Boijmans Van Beuningen
About
The Depot is world's first publicly accessible art storage facility next to Museum Boijmans Van Beuningen in Rotterdam (The Netherlands). It is the first building in the world that makes a museums entire collection public while also providing behind-the-scenes glimpses of how a museum works. In addition, it provides space to store private and corporate collections. The Depot is a gesamtkunstwerk and a new design icon for Rotterdam.
Project
We were asked to design an app for the optimum depot experience.
Awards
Winner The Webby Awards / Apps-Art, Culture and Events
Winner Dutch Interactive Awards
Winner European Design Awards
Want to work with us?
Contact us.
Stories
At the Depot, works of art are displayed in glass cases and stored in depot rooms that are accessible to the public. Every room has a QR code which you can scan to find out more. Many artworks have an interactive story full of facts, trivia, photos, video, audio, and challenging quizes.
Information on thousands of works
With this app you have all the information at your fingertips. There are no museum labels in the Depot, but with the app you will find the most important information for tens of thousands of artworks: who made it, in which year, with which materials and techniques, dimensions, and more.
Look at art more actively with viewing questions
The interactive stories require you to look more actively and help you to discover more – together with others.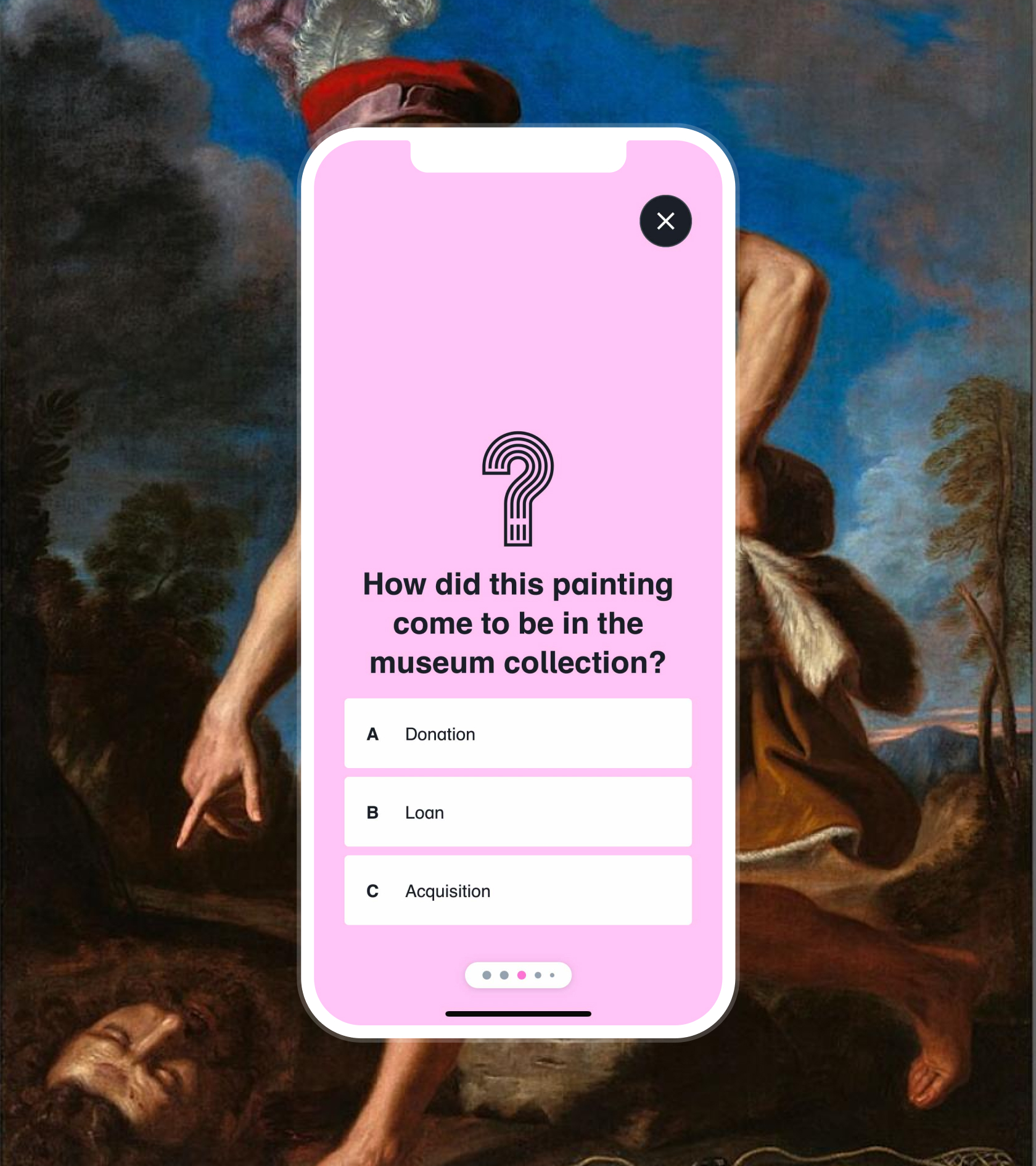 Your collection
You look at the works that appeal to you, make you curious or surprise you: works that match who you are. The app saves them in your own collection and turns you into an art collector. You will have your own inspiring Boijmans collection, always within reach!
Up next
Taking care of care